The Four Winds Project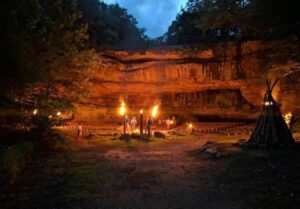 The Lodge of Ondessonk and Tekakwitha is excited to announce the start of a new service initiative, The Four Winds Project! The Four Winds Project will allow active members to receive recognition for completing 240 minutes of service within one year, in the name of the Lodge of Ondessonk and Tekakwitha.
The 240 minutes represents completing 60 minutes of service for each of the Four Winds that called your name at the Lodge Ceremony when you were inducted. Your service can be broken down into a variety of different volunteer activities in the community, meaning not all 240 minutes need to be completed at one service project. Once complete, members will be asked to fill out an online form so they can receive recognition for their hours of work.
As a service organization, this project is something the Lodge Officials and the staff at Camp Ondessonk are excited to launch for members all across the world to participate in. Below are all requirements and the link to the tracking form.
As part of the Four Winds Project, Lodge members will complete 240 minutes of volunteerism. Lodge members are free to choose their own projects that fit within the following guidelines:
1. Lodge members must wear their Ondessonk shirt and sash while volunteering.
2. Any good deed can count, except normal, routine household jobs/responsibilities.
3. Time spent volunteering for another organization does not count towards The Four Winds Project. Volunteering time must be Lodge specific; it cannot duplicate with any other service project. If time is completed for the first organization, Lodge members can then change into their t-shirt and sash and count remaining time towards The Four Winds Project.
4. The honor system will be used for documenting volunteer time. Lodge members will be responsible for using a self-reporting form, found here.